Relationships and Interactions
Presenter: Elita Amini Virmani
may 20, 2015
The first webinar in the series provides early childhood professionals with the opportunity to think deeply about the nature of relationships within their early childhood programs and the ways in which relationships at all levels of an organization influence children's learning and development. The webinar focuses on implementing strategies and putting into place organizational structures that support intentional, responsive relationships between supervisors, care teachers, and young children in efforts to support children's social and emotional development.
This series highlights the California Early Childhood Educator (ECE) Competencies which describe the knowledge, skills, and dispositions that early childhood educators need in order to provide high-quality care and education to young children and their families.
Powerpoint Presentation (PDF)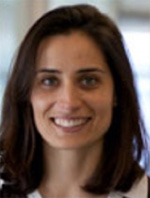 As a Senior Research Associate with WestEd's Center for Child & Family Studies (CCFS), Elita Amini Virmani works on a variety of projects designed to enhance the quality of early childhood education and parent-child interaction.
Amini Virmani is currently Director of the PITC Home Visiting Institutes. As director, she is responsible for the development and implementation of institutes designed to offer intensive high-quality training to EHS programs to support them in their aim to provide early, continuous, intensive, and comprehensive child development and family support services. She also manages the development of the California Department of Education, Child Development Division's Desired Results Developmental Profile School Readiness instrument, an instrument designed to provide kindergarten teachers with a valid and reliable measurement of children's development in the key domains of school readiness.
Prior to joining WestEd, Amini Virmani served as an instructor at San Francisco State University and West Valley College. She also worked on a variety of research studies focused on enhancing the quality of early childhood education and investigating the influences of parent-child interactions on children's emotional development and social competence. Amini Virmani received intensive clinical training at the University of California, San Francisco Infant-Parent Program/Daycare Consultants where she provided clinical services to low-income, multi-ethnic families and mental health consultation to child care program staff and parents of children with special needs. Amini Virmani has published articles in the Infant Mental Health Journal; Early Childhood Research Quarterly; Journal of Psychopathology and Behavioral Assessment; and the Handbook of Cultural Developmental Science. Amini Virmani received an MS in Child Development and a Ph.D. in Human Development from the University of California, Davis.