Demonstration Programs
The California Department of Education, Early Learning and Care Division and WestEd partner with four community college child development children's centers and affiliated family child care programs to serve as PITC Demonstration Programs. Since their establishment, the PITC Demonstration programs have become a focal point for modeling high-quality infant/toddler care in these communities: 
Regional Support Network service participants visit the demonstration programs on a regular basis to observe PITC principles and philosophy in action. Visits also prompts dialogue between Regional Coordinators and the Regional Support Network service participants about strategies and challenges in implementing the PITC philosophy.

Early Childhood Education practicum students use the demonstration each year in infant/toddler classrooms to receive hands-on coaching and mentoring in the implementation of the PITC philosophy. Students from other departments such as Pediatric Nursing and Psychology also receive training and observation opportunities.

The current early childhood education workforce in the demonstration programs' geographical area receive training and guidance to perform at a high-quality level.

Community Stakeholders see quality care in practice and then advocate for PITC environments for the children in their communities.
If you are interested in seeing PITC in practice, you can arrange a visit by contacting the Regional Coordinator affiliated with each program below.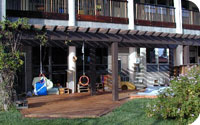 CABRILLO COLLEGE CHILDREN'S CENTER
6500 Soquel Drive, Aptos, CA 95003
Regional Coordinator: Amy Kaiser
akaiser@wested.org or 408.761.6103
One of the original PITC Demonstration Programs, the Cabrillo children's center serves children 4 months through 5 years of age.  Cabrillo college is particularly interesting to visit because it has many creative ideas for providing a culturally responsive and family oriented program. Visitors at Cabrillo, like those at the other demonstration programs, have a chance to observe the teachers' warm, sensitive interactions with the children.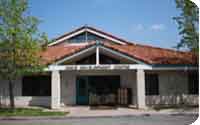 GLENDALE COMMUNITY COLLEGE CHILD DEVELOPMENT CENTER
1500 North Verdugo Rd, Glendale, CA 91208
Regional Coordinator: Constance White
cwhite@wested.org or 909.228.8237
Glendale's Child Development Center Laboratory School became a PITC Demonstration Program in 2008. The program serves as a dynamic model for teaching and learning. As an innovative, field-based teaching site, this program blends curriculum development and professional outreach to support the changing needs of the communities, administrators, teachers, and learners it serves. Comprised of a day and an evening program, the center serves approximately 120 children from 5 months to 5 years, including 23 in their infant/toddler program.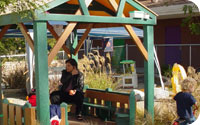 GROSSMONT COLLEGE CHILD DEVELOPMENT CENTER
8800 Grossmont College Drive, El Cajon, CA 92020
Regional Coordinator: Michelle Soltero
msolter@wested.org or 619.316.2342
The smallest of the original Demonstration Programs, Grossmont cares for 30 children from 6 months to 3 years of age. Grossmont shows how a big space can be redesigned for two smaller groups of children and teachers. The intimate environments and the implementation of the PITC policies of primary caregiving and continuity of care support this program's strong emphasis on relationships.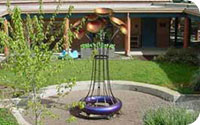 SANTA ROSA JUNIOR COLLEGE: ROBERT CALL CHILD DEVELOPMENT  CENTER
1501 Mendocino Ave. Santa Rosa, CA 95401
Regional Coordinator: Amber Morabito
amorabi@wested.org or 415.412.5796
One of the original PITC Demonstration Programs, the Robert Call Child Development Center cares for 40 infants and toddlers. Designed for learning through observation, this facility is perfect for visitors. Cozy and intimate, the rooms support the PITC policy of small group size. The peaceful environment helps children focus their attention and learn through exploration and social interaction.